Categories
Delivery / Fees
Worldwide shipping!
For all products, free shipping!
Payment methods, return goods, delivery time:
See further details
Payment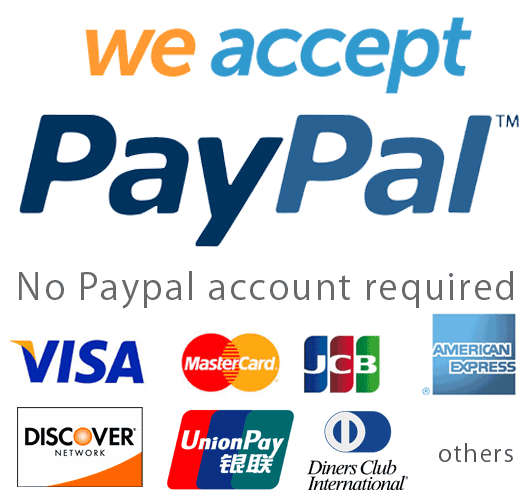 Create your new password
Regarding password

Must have at least 6 characters.
The authentication is case-sensitive (uppercase and lowercase letters).
Recommended to create password containing more than 8 characters.
Recommended to mix letters, numbers and symbols for a strong password.
Create an unique password, different of any other website and services.