Categories
Delivery / Fees
Worldwide shipping!
For all products, free shipping!
Payment methods, return goods, delivery time:
See further details
Payment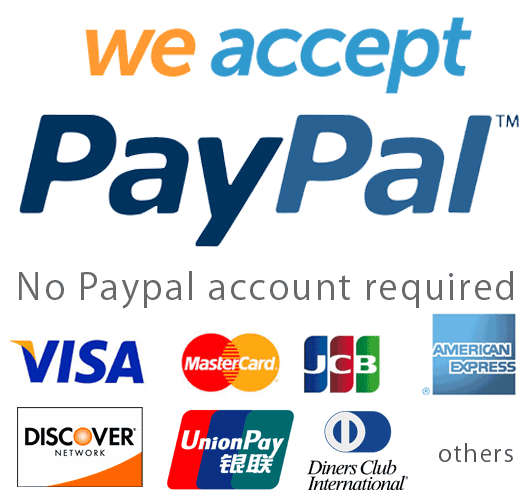 Credit Card
VISA, MASTERCARD, DINERS, JCB or AMEX.
The transactions are safe. The credit card information is not sent, neither, stored into our webservers. The information is directly sent to the payment provider, encrypted.
Bank Deposit
Payment bay bank transfer.
Inform the payment code at the moment of transfer.
The payment code is generated after order finish and then, sent by e-mail.
Available Banks: Japan, Hong Kong, China
You can pay from your Paypal account or credit cards by Paypal safe website (VISA, MASTERCARD, DINERS, JCB, AMEX, UNION Pay, etc)
*We accept alternative payment ways (cash on delivery, etc) depending on your country and circunstances. Contact us even after you has being placed your order.